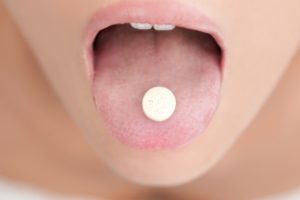 When most people talk about weight gain the conversation usually revolve around lifestyle factors.
Eating too many calories, drinking alcohol, not exercising enough and the list goes on…
However, one common reason making people fat is the use of common drugs.
Fat Gain & Medication
The current statistics show up to 15% of weight issues are caused by medication. This is three times more than genetic factors.
Some drugs increase appetite and others impair the bodies ability to burn calories. Some drugs make us store excess fluid and make us look puffy.
A Reference Guide
Over the counter drugs such as anti-histamines are known to cause weight gain.
Zyrtec
Claritin
Benadryl
Allegra
Drugs that act on chemicals that control appetite and how we break down calories:
Mood stabilisers that cause appetite to turn on such as:
Lithobid
Seroquel
Insulin
Corticosteroids such as prednisolone and drugs that treat seizures and migraines:
Amitriptyline
Valprocic acid
Beta-blockers including propranolol
Antibiotics & Fat Gain
Antibiotics have been known for decades to dramatically increase the weight of livestock. The reason why is unknown, disturbingly, they continue to be widely used in meat production.
We know certain antibiotics damage gut bacteria in humans. Now researchers are looking into whether antibiotics cause weight gain in human beings from direct use or via consuming meat.
Talk With Your Doctor
Firstly, next time you notice yourself gaining weight, check your medicine cabinet and ask your doctor about your options.
To find out about managing your health concerns with Chinese medicine, book a free assessment here
David L. Edwards is an author, herbalist, acupuncturist and personal trainer. He is the author of The Body Fat Formula and The Pocketbook guide to Chinese medicine and painless cures. David is the director of Barefoot Health and Wellness programs in Melbourne.
Book your free Assessment here now.
If you got some value from this article, share it with your friends and family on social media by clicking the share button below.