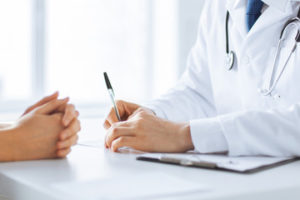 New research shows hay fever sufferers can find relief with acupuncture.
In a study of four hundred and twenty two people with grass and pollen allergies.
Those assigned to twelve acupuncture sessions found more relief than patients who didn't receive acupuncture.
The Evidence
On average each participant in the acupuncture group had greater improvement.
Those in the acupuncture group were able to use less antihistamine medication over an eight week period.
"The study was well done and 'positive" said Dr. Harold Nelson, an allergist from a Denver hospital specialising in respiratory diseases.
Lastly, "There are more people who want to avoid drugs" he said. This could be because many patients find antihistamines don't work for them or they have unwanted side effects like weight gain.
How Can Acupuncture Manage Hay Fever?
Firstly, the research states acupuncture triggers the release of pain and inflammatory fighting chemicals.
Dr. Remy Coeytaux, professor of family medicine at Duke University School of Medicine, agreed "acupuncture is worth a shot, absolutely try it if you're interested".
Finally, the opinion in the Otolaryngology & Head & Neck Surgery is there are high-quality trials demonstrating the effect of acupuncture. Acupuncture is effective for both hay-fever and perennial allergic rhinitis.
Suffering from hay fever? Book an assessment here
David L. Edwards is an author, herbalist and licensed acupuncturist. He is the author of The Body Fat Formula and The Pocketbook guide to Chinese medicine and painless cures (available on amazon). David is the creator of Barefoot Health and Wellness health programs.
Apply for an assessment here.
If you got value from this article, share it with your friends on Facebook by clicking the share button so they too get access to this important information.
References
Porter, Kaplan (editors). The Merck Manual of Diagnosis and Therapy, 19th ed. Merck Sharp & Dohme Corp., Whitehouse Station, N.J. pg. 3442-3443, 2011.
The Practice of Chinese medicine, second edition. Giovanni Maciocia. Churchill Livingstone Elsevier. Pg. 1133, 1136, 1145, 1146, 114

Acupuncture and allergic rhinitis.

 

Current Opinion in Otolaryngology & Head & Neck Surgery: June 2015 – Volume 23 – Issue 3 – p 216–220