Chinese Medicine Physician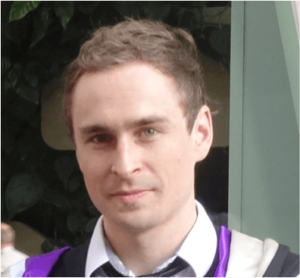 David L. Edwards holds a double degree in Chinese Medicine and Human Biology.
He is licensed to practice Acupuncture and Chinese medicine in Australia.
David believes in a future where people all over the globe will have access to effective, natural and ethical health care options without harmful side effects.
Fascinated about the human body from a young age, David began mentoring groups of men and women when he was 18 years old, focusing on health care and personal development.
At age 20, David began studying a double degree in Chinese Medicine and Human Biology.
At 25, he completed his clinical internship at Jiangsu provincial hospital.
Here he gained experience in a hospital setting that treats more than 4 million people every year using Chinese medicine and western medicine.
Utilising Chinese medicine and a western science, David provides a unique perspective on a variety of health concerns.
He has published two eBooks in this vein: The Pocketbook Guide to Chinese Medicine and The Body Fat Formula.
David is a registered Acupuncturist and Chinese medical practitioner with AHPRA, a member of AACMA and a registered personal trainer with Fitness Australia.
Professional Bio 
2015-18 – Registered Chinese Medicine Practitioner with AHPRA
2015 – Completed internship at Jiangsu provincial hospital, Nanjing (China)
2015 – Graduated with Distinction – Chinese Medicine
2015 – Graduated with Distinction – Human biology/Health science
2011-15 – Studied Chinese medicine & human biology at RMIT
2011 – Created of Barefoot Health and Wellness
IN HIS OWN WORDS...
When I was 17 years old my family was going through a tough time and I went to live with my Grandmother.
From this point, every morning at breakfast I would walk past my grandmother's prescription drug tray and because I cared for my grandmother, I began studying the mechanisms of each of her drugs.
I began studying what her drugs were aiming to accomplish. The sight all the common side effects took my breath away.
What was worse was none of these drugs were guaranteed to provide any benefit.
Deep down, I questioned the reality of the situation and felt there had to be another way.
It wasn't until I had a health problem of my own, that my doctors didn't have an answer for, which led me to consult  a Chinese medicine physician.
What took 2 years of monitoring at my local GP clinic, with no answers, took 2 appointments with a Chinese medicine physician to diagnose and successfully treat my problem. It was the first time I was symptom free in 2 years.
So, I asked myself, "If Chinese medicine can fix a problem I had for 2 years so efficiently", I wanted to know if it could be applied to other health problems.
As fate would have it, the same time I got this treatment was the same time I was setting my university preferences.
I was so happy with my own physical improvement in that I added Chinese medicine and human biology to my list of preferences.
I began study in 2011 and I have since gotten to see first hand why Chinese medicine has lasted over 2000 plus years.
I have come to learn through theory and clinical experience that it can treat a whole host of health problems that I never though possible.
In 2015, I completed a full internship in one of the busiest hospitals in Nanjing, China.
Here, I spent time in dermatology, gynecology, rheumatology, nephrology, oncology, respiratory, gastroenterology, paediatrics and Acupuncture departments applying Chinese medicine to a multitude of health conditions.
Everything in my life has led me to this point. I am here to provide options for people that want more than symptomatic relief.
Today I have an office in Reservoir and feel grateful to be able provide more options for people particularly in cases of chronic systemic diseases.