Chinese Medicine Physician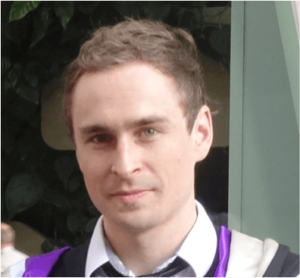 David L. Edwards holds a double degree in Chinese medicine and human biology/health science.
He is licensed to practice Acupuncture and Chinese medicine in Australia.
David believes in a future where people all over the globe will have access to effective, natural and ethical health care options.
At age 20, David began studying a double degree in Chinese Medicine and human biology. During the same year he became director of Barefoot Health and Wellness.
At 25, he completed his clinical internship at Jiangsu provincial hospital (a hospital that treats over 4 million people each year)
Using herbal medicine, acupuncture and exercise programs, David provides a unique perspective on a variety of health concerns.
He has published two eBooks in this vein: The Pocketbook Guide to Chinese Medicine (available on Amazon) and The Body Fat Formula.
Recognised as a leader in the area of fat loss, he has helped hundreds of people.
David is a registered Chinese medical practitioner with AHPRA, a member of AACMA and a registered personal trainer with Fitness Australia.
Professional Bio 
2015-17 – Registered Chinese Medicine Practitioner with AHPRA
2015 – Completed internship at Jiangsu provincial hospital, Nanjing (China)
2015 – Graduated with Distinction – Chinese Medicine
2015 – Graduated with Distinction – Human biology/Health science
2011-15 – Studied Chinese medicine & human biology at RMIT
2011 – Became director of Barefoot Health and Wellness
IN HIS OWN WORDS...
When I was 17 years old my family was going through a tough time and I went to live with my grandmother.
Every morning at breakfast I would walk past my grandmother's prescription drug tray and began taking interest in studying the mechanisms of her drugs.
I began studying how these drugs were being used to to combat my grandmothers physical and mental health concerns.
I was surprised at the long list of potential side effects without guarantee there would be any lasting benefit.
As fate would have it, two years later I was given a birthday present to a health retreat in Queensland, Australia. During this time, I had no access to the outside world, I began contemplating my life purpose.
Somewhere between my arrival and leaving the retreat, the stars had aligned and I saw a clear path for my future.
I took felt such a sense of responsibility to offer people new treatment options for their health concerns, it shaped an entirely new direction in my life.
Before I knew it, I began studying a double degree in Chinese medicine and human biology at RMIT University.
In the same year while settling into my studies, I became director of Barefoot Health and Wellness and began developing exercise programs across Melbourne.
By 2014 these programs were rated one of the best Personal Training services in Melbourne's north. Within three years I had provided over 7500 sessions.
In 2015, I completed a full internship in one of the busiest hospitals in Nanjing, China. I spent time in dermatology, gynecology, rheumatology, nephrology, oncology, respiratory, gastroenterology, paediatrics and Acupuncture departments applying Chinese medicine to a multitude of health conditions.
Everything in my life has led me to this point. I am here to provide options for people that want more than symptomatic relief.
This is my story so far and I plan to spend the rest of my life dedicated to those that seek an effective and safe health care plan.