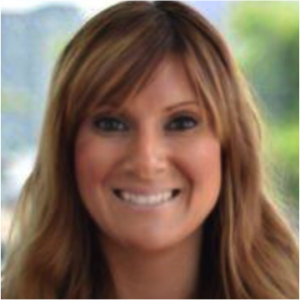 "Before starting with David, I found it hard to make myself exercise and eat properly. With David's assistance I now find that eating well and my exercise regime is part of my lifestyle.
With David's style of training I have seen results, therefore this motivates me in getting stronger and leaner and to keep going in order to be the best version of me.
Sessions are fun and always different, so that you don't get bored. David also motivates you to push yourself beyond what you think you are capable of.
I have worked with many different PTs, but David has inspired me to keep going and I have never seen results as I have with him. I recommend him to anyone who wants to see results and who wants to go above and beyond what they think they are capable of."
Dani M – Reservoir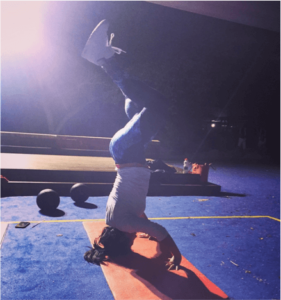 "Before I starting with David, I was injuring myself from dancing because I wasn't strong enough. I was dancing regularly and I wanted to work on my core strength so I could become a better dancer, and minimize chances of injury.
Since training with David, I have felt much fitter and stronger and it's apparent in the way I dance and my endurance level. I have also started to eat better and David has managed for me to quit (mostly) sugar, which is a task I never thought was possible.
David listens to my needs and explains the exercises to me. He has helped me improve my weaknesses and has pushed me to improve in other areas. He pushes me in every training session and I feel great after each session.
David really listens to what you hope to achieve and you feel that the program he develops is one that is tailored to your needs. Each training session is different as he is constantly adapting the exercises in accordance to your progress.
If you identify a problem area, David will source the root of the problem and help you to overcome it. David's approach is down to earth so you feel comfortable telling him what you hope to achieve and work on how best to achieve outcomes."
Ting – Northcote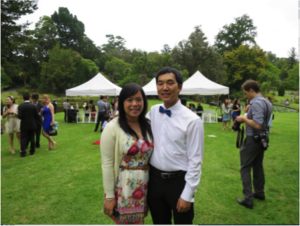 "We had a lack of fitness as we struggled to commit to consistent exercise during the week. David provided us a program that was personalized and tailored to our specific problem and fitness level.
David's training style made it a comfortable and enjoyable environment that made it easy for us to look forward to our weekly sessions.
Each session is a combination of different exercises, making every session interesting and new. Each exercise is working to improve our individual fitness and challenges us to work harder to get better and better results.
David personalizes each program to the individual. He challenges everyone to achieve their best through active encouragement and is there every step of the way with you. He is approachable and always has the time for you if you have any questions."
David and Amanda – Reservoir
"David is very friendly and experienced. I wouldn't go to anyone else for personal training."
Phiona
"When I first started with David I had no stamina and no energy to even do household work. I had a shocking diet but David helped me follow his meal plan, which got rid of my food cravings.
I now feel more energetic. David's sessions were really good because it allowed a beginner like me to progress gradually and challenged me as I progressed.
I recommend David as a trainer to anyone I interact with. David is very good, very understanding. He knows my strengths and weaknesses and he includes exercises accordingly. I have seen the reductions in my measurements and body fat percentage."
Julie
"Before I started with David I had a fat tummy, my hips were getting bigger and I was gaining weight. With David's program it challenged me to do more which was an awesome experience.
David is patient and he makes the exercises harder when the time is right. I recommend David's programs because I trust him, he always gets us to do more in limited time, I recommend him to other friends."
Binu
"Before starting the program, I had a really big problem motivating myself to exercise. It has helped me to self-motivate and work out on the days when I don't have sessions booked in.
I like the variety in the sessions. Not every week is the same, which helps to keep things fun. I like that David is constantly asking how I am feeling throughout the sessions, and at the start and end of every session also.
David has extensive knowledge of health, which I think is very important for anyone wanting to change or kick-start their fitness journey. I strongly recommend him to anyone wanting to take on personal training sessions."
Delia
"Before starting with David I was gradually but steadily gaining weight. Even though I was going to the gym I was still slowly putting on weight.
Since training with David, I have been held accountable through monthly progress reports, it has helped me to stay focused on my goals and be accountable for results. The PT and group sessions are enjoyable so it is easy to stay motivated.
David has a way of making you feel like you can always do more, which ultimately gets the results. You always come away from each session feeling like you have worked hard & achieved something.
I would recommend Dave's program to anyone who is struggling to get results.
He has a gentle approach that makes you want to achieve your goals for yourself and it works. I have recommended this program to a work colleague who is also really enjoying it and signing up for more"
Megan – Reservoir
"The main issue I had prior to starting training was the struggle to return to my weight before I had children. It wasn't possible for me to accomplish on my own. David is very encouraging and motivational. Making it easy to get in shape.
Apart from feeling fit and healthy, David has educated me on the importance of good nutrition. I'm fully aware of how to obtain my weight goals.
I train regularly with David to ensure I maintain my fitness and weight. I like that David is consistently focused each session, he is constantly reviewing my ability and intensifying workouts when necessary. David is always mixing up workouts so that it doesn't become monotonous.
I am always recommending David's programs to others, as it would be beneficial for others to experience David's greatness! His group training is rewarding and makes me feel great! Whenever I have a sore leg or back etc… I visited David for Acupuncture treatment and it truly works. His service is holistic."
Daniela V
"I knew what I needed to do but never felt motivated enough to exercise regularly on my own. David push's me harder than I'd ever push myself and I always feel a sense of accomplishment afterwards.
David's sessions have lots of variety. It's fun (and sometimes a bit scary) not knowing what the program is going to be on that day
Except for a recent setback due to travel, I've been very happy with my results!"
Charles
"Before I started working with David, I had very little awareness of my physicality outside of being overweight. There were muscles that I never exercised, or let alone knew existed, because I had a very limited understanding of my own mobility.
David has really opened my mind to what I'm capable of, and rather than setting goals of weight loss, we set goals of strength and agility.
Last year David helped me learn to do proper push-ups, which seemed like something only possible for really light-weighted or very toned people.
I'm such a belligerent and sooky client, and David is patient, encouraging and very good-natured, considering my oppositional behaviour.
We laugh a lot and the time always flies. I get a good sense that there are consistent improvements each week. I also love that sessions are outdoors.
David is a really nice person with a pragmatic approach. He has a very diverse client base and has been doing this for years in Reservoir.
He is very switched on and open to new health practices in a constantly changing fitness scene. He also does acupuncture, and I can't wait to try!"
Jemima – Reservoir
"David, I have to thank you for what you have done for me. I have had my throat issues for 6 years and have been to 3 specialist doctors and nobody has been able to help. It has been the most stressful time of my life and you have helped me in just a couple of months with very fast results."
Cheryl
"Working with David has been fun and challenging. He is always encouraging and aims to reach the goals I set out.
He sets a bar and works with me to jump over it. I enjoyed achieving the goal that I set out (lifting 75 kg). When I started I had no energy and was not fit.
I was only managing 5 squats before feeling the burn and becoming exhausted, but since, I comfortably do 25 squats before feeling the burn, and can push through the burn to do more.
In the beginning I was only able to do 1 full push-up, now I do 3 sets of 10. I am more toned.
David is knowledgeable and works to focus on improving certain muscles before moving on to strengthen what is needed — this has helped eased me into some training exercises.
He listens to my concerns about my body's abilities and works to improve the areas I feel are weak. Working with David has absolutely helped to achieve my fitness goals as I noticed more strength in my work as a paramedic and I find it easier to lift heavy weight on my own.
I highly recommend Dave to others who have health goals they would like to achieve, he works with you to achieve your result. Thanks David! :)"
Jeannie – Reservoir
"My main issue was motivation and a bit of fear of realizing just how unfit I was.
David's program has helped with this because he push's me, but I also don't get bored because he adds variety.
David also seems to lean towards things that I like to do. I 'd recommend David because he is great at keeping me motivated, and pushing me in a way I enjoy. The results also speak for themselves."
Danielle
"David has been an excellent trainer. He is always reliable and his training sessions together with nutritional support have allowed me to achieve great results. I like David's style of training."
Antonella
"David has been very good for me, he has challenged me (which is what I needed) to become healthier and stronger and I am feeling really good about myself.
David is very caring and thoughtful toward the feelings and goals of each person he works with."
Margaret
"When I started with David, I was unable to do any push-ups and overhead arm exercises due to a problem collarbone but with David's guidance we worked on my core strength and slowly built up my shoulder strength.
I was resigned to the fact that I would never be able to gain strength in my arms but from working with David and strengthening my shoulder I am now able to do multiple sets of full push ups for the first time and I do not have a problem with my collar bone anymore.
David's expertise in taking care of your body and teaching it how to exercise correctly is the key to why he is so successful. He is always encouraging me to do better each session. Thank you David for the awesome work you do. I feel Stronger and more gorgeous that ever."
Angela
"I had been suffering menopausal symptoms for nearly 15 years. Due to history of breast cancer in family haven't been able to use HRT. Natural based products used over the years were no longer effective.
After David's treatment plan my menopausal symptoms reduced in frequency and intensity plus sleeping entire night. I recommend David because his treatment is natural based and for whole of body. I would recommend it to women who have similar problems and can't or won't use HRT. Acupuncture and herbs are good alternative treatments".
Mara